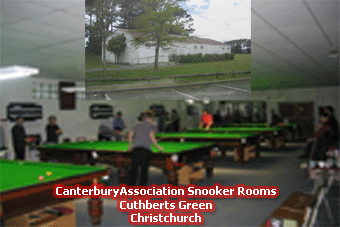 Canterbury Pairs clinched by Top Seeds
26/06/10 03:57:12
Picture:



Clear top seeds Dave Witehira and Greg Sands have won the Canterbury Assn pairs held recently at the Richmond Club.

Witehira and Sands proved too classy for Peri Lilli and Graeme McSherry winning convincingly 3-0.

In semi 1 the top seeds beat Brent Jones and Brian Dunn 3-1.
In semi 2 Lilli and McSherry beat the Robertsons by the same scoreline of 3-0.

The flight was won by Cory Hall and Leon Hook who beat Les Mitchell and the hooligan.

The event high break was shared by Greg Sands and Elima Peneli, both knocking in a 47.