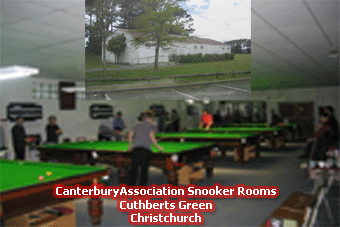 Canterbury Handicap prelim event decided
18/04/11 08:18:34
Picture:



Dylan Engebretsen has beaten John Gower 2-1 to take out the prelim event held at Woolston April 17th.
The final was tight with Engebretsen fluking the last red and then clearing up to the pink to secure the win.
The previous shot Gower had the chance to secure the win with a pink off the spot and an almost certain red and pink. However the ball jawed and rolled around the edge of the pocket leaving Dylan the opportunity he needed and in the process stopping John Gowers good recent run of two wins in the last week.
In the semis Gower accounted for Cory Hall 2-0 and Engebretsen was able to overcome bright youngster Matthew Leigh 2-1.

The high break was 27 by Engebretsen.

There may be another event held May 1st to give anyone wishing to contend for the title another chance to get to the final which is May 8 Papanui Club.

Contact John Gower to register interest.