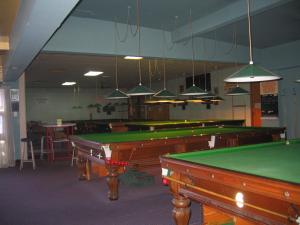 Gillard takes shaky quaky city classic
26/10/10 03:34:09
Picture: Woolston Rooms



Gary Gillard has beaten Jason Todd of Otago 3-1 to win the Garden City Classic.
After being top qualifier Gillard had to play Mark Canovan first up in a nail biter 3-2, then had to overcome Woolston player Peter de Groot 3-2 in the semi-final before out-playing Todd in the final so it was a well deserved victory.

Gillard also took the high break with a 71.